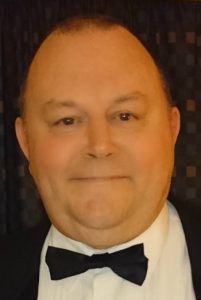 The ETBF Presidium has decided to appoint Chris Hillman from England as a new Technical Delegate in ETBF.
Chris Hillman, who is 54 years old, has been a member of the British Tenpin Bowling Association since 1983. Chris has worked for the BTBA for 34 years since 1983, and has held many roles within the BTBA including League Secretary, Area Secretary and a Lane Certification Inspector since 1986.
Chris Hillman was the Technical Delegate for the First Mediterranean Challenge Cup held in Nicosia, Cyprus in 1998. He was also the Technical Director for the BTBA from 2010 till 2016 and Chairman of BTBA's Technical Committee.
Chris has been a bowler since 1983 and has represented the RAF in bowling.
Chris has served in the Royal Air Force from 1979 until 2009 as an Engineer, travelling all over the world. He left the regular Air Force in 2009 and then continued to work for the RAF, taking on a full-time reservist role, working with the Combined Cadets Forces in Schools within the UK.
Chris Hillman currently lives in Rowstock in Oxfordshire and has two grown up children and one gran daughter.
The ETBF Presidium warmly welcomes Chris Hillman in our family of board and committee members in ETBF; we are looking forward to the cooperation in the coming years.
Chris Hillman will have his first duty as Technical Delegate during the European Youth Championships 2018 in Aalborg, Denmark.