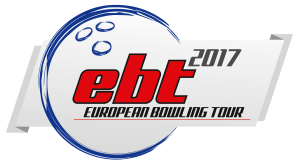 After a season with too many cancellations, ETBF is very pleased to announce, that a new tournament in Sweden, named the Lucky Larsen Masters, will be included in the EBT 2017.
The tournament keeps a prize pool of not less than 912.000 SEK, equivalent to approximately 96.200 €. The tournament is also adopted in the World Bowling Tour 2017.
The tournament will be conducted on 13-27 August 2017 in Malmoe, which is the third largest city in Sweden and well connected by a big bridge to Denmark and downtown trains directly from the Airport in Copenhagen.
The tournament will be included in the EBT 2017 as stop 08. The status of the tournament will be EBT Gold; a status ensuring the ranked athletes to be awarded points with the regular ranking scale times four.
The contact person of the tournament is Daniel Rönnbäck, who is reachable at the email address daniel@wbtsweden.se.
Click here to see the EBT 2017 Calendar.