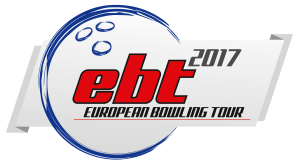 Leisureplex Stillorgan housed and hosted one of the classics in Europe, the 29th Irish Open Championships in association with Storm, on 15-22 January in Dublin.
194 players had found their way to Dublin to compete for the 62 spots available for the final steps of the tournament.
Step 1 included 54 bowlers playing 3 games starting from scratch, Step 2 included 32 bowlers playing 3 games starting from scratch and Step 3 included 16 bowlers playing 2 games matches in a pyramid system including Eighth Finals, Quarter Finals, Semi Finals and a Final.
The outcome of the three last matches became as follows:
Semi Final 1
Tore Torgersen, Norway: 205 + 258 = 463
Santtu Tahvanainen, Finland: 227 + 211 = 438
Semi Final 2
Keira Reay, England: 207 + 251 = 458
Jenny Wegner, Sweden: 210 + 243 = 453
Final
Tore Torgersen, Norway: 267 + 236 = 503
Keira Reay, England: 181 + 234 = 415
Tore Torgersen's victory is remarkable, sublime and extraordinary. Tore is soon a real veteran and available for the senior championships in a few years. But Tore is obviously still going strong, and he left no doubt who should be crowned for the victory in Dublin in 2017.
Tore Torgersen became the highest ranked man in a tours top for the 6th time in his career and it was his 4th EBT title. Young and very talented Keira Reay became the highest ranked women in a tour stop for the first time in her career.
The top of the Men's Division of the EBT 2016 is still Carsten W. Hansen from Denmark with 250 points and Martin Larsen from Sweden with 200 points.
Also the top of the Women's Division of the EBT 2016 is unchanged with the two Singapore women atop of the Ranking: Daphne Tan with 250 points and Jazreel Tan with 200 points.
Click here to see the ranking in the Women's Division
Click here to see the ranking in the Men's Division