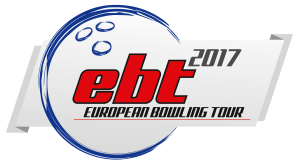 Mattias Wetterberg from Sweden took his first tour stop title, when he defeated 7 great top players in the final of Kegel Aalborg International 2017.
In the 3rd step of the final in Aalborg, 18 players were playing 6 games starting from scratch, while 8 players continued to step 4, playing another 4 games to determine the final standing over a total of 10 games.
The final standing became as follows:
1. Mattias Wetterberg, Sweden: 2268 (1358+910)
2. Richard Teece, England: 2175 (1286+889)
3. Carsten W. Hansen, Denmark: 2136 (1281+855)
4. Lars Höberg, Denmark: 2129 (1290+839)
5. Thomas Larsen, Denmark: 2118 (1257+861)
6. Jesper Svensson, Sweden: 2116 (1383+733)
7. Timo Schröder, Germany: 2080 (1313+767)
8. Michael Brändeskov, Denmark: 2077 (1257+820)
Top 3 of the women's tour division is an all Singaporean affair, where Daphne Tan is leading with 450 points, followed by Cherie Tan with 300 points and Jazreel Tan with 300 points. Jenny Wegner is 4th with 285 points.
In the Men's Division of the tour, Carsten W. Hansen from Denmark is leading with 440 points in front of Martin Larsen from Sweden with 339 points and Dominic Barrett from England with 250 points.
Jenny Wegner became the highest ranked women for the 6th time in her career, while Mattias Wetterberg became the highest ranked man for the 1st time in his career.
Click here to see the ranking in the Women's Division
Click here to see the ranking in the Men's Division