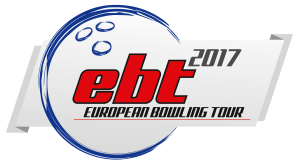 With not less than 1.087 squad entries, the new tour stop in Sweden, the Storm Lucky Larsen Masters, started very successfully, when the tournament was conducted for the first time in August in the South Swedish city Malmoe.
As many as 455 bowlers from many corners of the World had found their way to Malmo to compete in the well-known Baltiska Bowlinghallen, a centre having housed a number of international championships over the history of bowling in Europe.
The numbers represents a fantastic start for the new tournament, since 455 attending athletes is the 7th highest number since the tour started in 2000; while 1.087 is the second highest number of played entries in any tour stop ever.
The format offered 44 spots for the final steps, of which 36 entered Step 1 to play 6 games starting from scratch on Sunday 27 August in Baltiska.
Top 16 from Step 1 was in Step 2 joined by top 8 from the qualification, forming a field of 24 athletes playing 8 games starting from scratch.
Top 8 from step 2 continued by adding the scores from another 4 games to their totals, providing the following standing after 12 games.
1. Jason Belmonte, Australia: 1838 + 896 = 2734
2. Cameron Weier, USA: 1783 + 906 = 2689
3. Pontus Andersson, Sweden: 1667 + 914 = 2581
4. Jari Ratia, Finland: 1681 + 805 = 2486
5. Britt Bröndsted, Denmark: 1670 + 789 = 2459
6. Sanna Pasanen, Finland: 1686 + 761 = 2447
7. Jesper Svensson, Sweden: 1663 + 780 = 2443
8. Diana Zavjalova, Latvia: 1656 + 759 = 2415
Top four continued to three one game stepladder matches as follows:
Match 1
183: Pontus Andersson, Sweden
225: Jari Ratia, Finland
Match 2
226: Cameron Weier, USA
194: Jari Ratia, Finland
Match 3
245: Jason Belmonte, Australia
180: Cameron Weier, USA
In the women's division of the tour, we are facing a double Swedish and a double Wegner in the leading positions; Jenny is highest ranked with 587 points and sister Cajsa is second with 453 points. Daphne Tan from Singapore is third with 450 points.
In the men's division of the tour, Pontus Andersson is leading with 557 points in front of Carsten W. Hansen from Denmark with 530 points and Dominic Barrett from England with 505 points.
Brit Bröndsted from Denmark became the highest ranked in the women's division for the 19th time in her career. Britt Bröndsted is second at the all times high ranked list, where her fellow countrywomen Kamilla Kjeldsen is first with 20 high ranked positions.
Jason Belmonte became the highest ranked man in the men's division for the second time in his career.
Click here to see the ranking in the Women's Division
Click here to see the ranking in the Men's Division