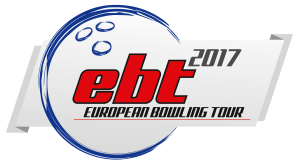 The Organizer of Norwegian Open 2017 by Brunswick, the Norwegian Bowling Federation, has decided to upgrade the tour category of the tournament from Satellite to Bronze. This means that athletes will be awarded double as many ranking points for the EBT Rankings.
The prize pool of the tournament is increased from 239.000 NOK to 275.000 NOK, an amount equivalent to about 31.000 €.
The Norwegian Open 2017 by Brunswick, which unchanged will be conducted on 6-15 October 2017 in Veitvet Bowling Centre in Oslo, is concluding the European Bowling Tour 2017.
Click here to see the EBT 2017 Calendar.