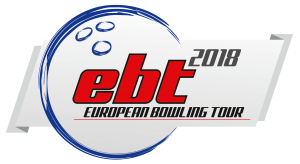 As a consequence of a sponsorship agreement, the organizer of the 38th AIK International Tournament 2018 has decided to change the name of the tournament to the AIK International Tournament Powered by Track.
This long lasting and well attended tournament will for the first time appear in the program of the European Bowling Tour.
The tournament is conducted in Bowl-O-Rama in Stockholm on 26 December 2017 to 7 January 2018 as the 1st Stop of the EBT 2018.
Click here to see the EBT 2018 Calendar.