Addie Ophelders
Ladies and Gentlemen, dear friends,
It is with great pleasure that I can announce our new secretary general for ETBF.
Natasa Pirc Musar from Slovenia has already started working with the Presidium
during our last meeting held in Ankara, Turkey, 18 and 19 October 2019.
Natasa is not only an attorney at law but also very familiar with our sport.
Many of you know her already and I am sure that she will be an excellent member of our presidium.
My presidium and me are looking forward to a wonderful cooperation.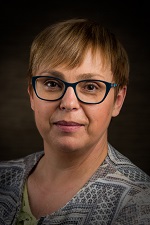 Welcome Natasa.
We also welcome Marc Beaufays from Belgium as our new member of the Presidium.
Marc was elected to the Presidium in June 2019.
He is the president of the Belgium Bowling Federation and has a lot of experience in
our sport of Bowling.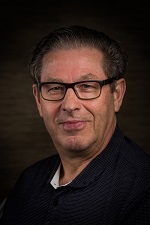 Welcome Marc.

Vice President of the ETBF, Kim Thorsgaard Jensen passed away on Tuesday 26 February 2019 at the age of 62.
He joined our Presidium in 1997 when he was elected in Nottingham, UK. In 1999 Kim was elected as vice president.
It is almost impossible to mention all his valuable contributions to ETBF and to World Bowling.  Kim created in 2000 the European Bowling Tour and it has been growing ever since. He was also the driving force behind all our European Championships and Tournaments.
We thank our dear friend for everything he did for our sport and we also thank him for his friendship.
We will miss Kim a lot in the ETBF Presidium: in our daily business, at our meetings and at our events.
We wish his daughter, son and family a lot of strength to carry this enormous loss.
We also like to thank our member federations for the heartwarming responses to this tragic loss.
May he rest in peace!
Addie Ophelders
President ETBF