Valgeir Gudbjartsson
Mediterranean Bowling Championship (MBC) is back. Tenpin Bowling Association of France and the MBC committee announce the days for the 2021 edition. The championship will take place from 10th to 17th of October 2021 in Paris, France. The 23rd edition will be held in Moussy le Neuf, located north of Paris. Visit our website for more details http://mbc-bowling.com/  and/or our Facebook page https://www.facebook.com/groups/mccbowling.
Marios Nicolaides
Mediterranean Bowling Confederation – President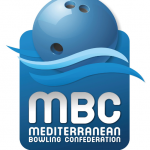 ….alone we can do so little; together we can do so much…
The Host of Brunswick Ballmaster Open, in Helsinki Finland, is taking the opportunity and is hosting the postponed Brunswick Ballmaster Open during 14-22 August 2021
Further info can be found at http://etbf.eu/tourn-2021-01-bbo/
Unfortunately, due to heavy scheduling in the beginning of 2022 we are forced to postpone the ESC2022 that was scheduled end of January 2022 in Aalborg, Denmark
We are working on finding new suitable dates and will inform as soon as possible.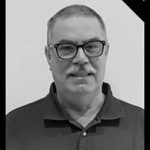 It is my sad duty to inform you that ESBC Honourable Member Paul Douw from The Netherlands has passed away this Tuesday.
Paul was a good friend to many bowlers all around Europe and the World. He served the ESBC Organization as Secretary from 2002 to 2008 and as President from 2008 to 2017. While he led the organization, ESBC and the ESBC Championships have grown tremendously to social events. Due to starting health problems, Paul was forced to step down after 15 years of membership in the ESBC Presidium and was appointed Honourable Member. Now, he had to give up his last fight with cancer.
Our thoughts and feelings are with his family and his wife Annemarie. We will always honour Paul's memory.
On behalf of the ESBC Presidium.
Florian Fister
Secretary
European Senior Bowlers Committee

It is with great pleasure to announce the recognition of the Mediterranean Bowling Confederation by the International Committee of the Mediterranean Games (ICMG).
The Mediterranean Bowling Confederation family is very grateful for the support of ABF, ETBF, and BFA. It is highly appreciated.
Our thanks also to Mr. Athanasios Vasiliadis and Mr. Argyris Logothetis for their assistance, hard work, and passion they contributed towards this recognition.
Our special appreciation also to the President of IBF, Sheikh Talal Mohammad Al-Sabah for his help and support throughout the process.
This is the beginning of a lot of hard work and dedication from my committee to fulfil the requirements necessary for the ICMG.
Looking forward to a long and productive cooperation.
Regards,
Marios Nicolaides
Mediterranean Bowling Confederation – President
Unfortunately, due to the COVID pandemic then the host of the EMC 2020 together with ETBF has decided to postpone again – EMC will be hosted in Helsinki, Finland second part of January 2022.
Further to this then we will be informing later about the exact dates.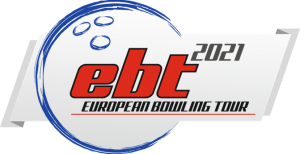 Unfortunately, due to the COVID pandemic then the host of the Odense International 2021 has decided to cancel the tournament and return in 2022 again.
Odense International, was expected to be hosted in Odense, Denmark during 22-29 August 2021.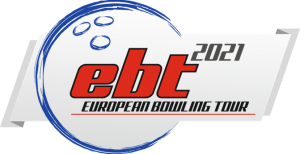 Unfortunately, due to the COVID pandemic then we have 2 cancellation:  Brunswick Madrid Challenge and Storm San Marino Open are both cancelled.
Brunswick Madrid Challenge was supposed to be held in Madrid during 3-11 July 2021 and Storm San Marino Open was supposed to be held in San Marino during 10-18 July 2021
Due to the Covid-19 pandemic ETBF and the Host, The Nederland Bowling Federation have agreed to postpone the EYC2021 that was supposed to be held in Tilburg, NL during the 25 March – 4 April 2021
The host is working with the local authorities to find new dates that will be suitable and will be in the autumn 2021.
New dates will be published as soon as possible.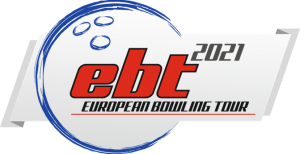 The host of the Brunswick Ballmaster Open tournament in Helsinki, Finland has decided to postpone the 2021 version of the tournament due to restrictions due to COVID-19
New dates will be announced during January, but the host is looking at May or June 2021.
More info coming.