Ikke kategoriseret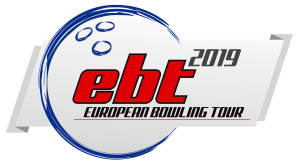 Cajsa Wegner and Kim Bolleby, both from Sweden, won the EBT Masters 2020 in the women's, respectively the men's division.
The EBT Masters 2020 is the 13th final of a European Bowling Tour.
The competition was held in Lövvang Bowling Center, Aalborg, Denmark on the 26 May 2022.
The format of the event included 8 qualification games, followed by cut to 4 person's pr gender that played further 4 games.
The final outcome as follows:
Final standing women
Cajsa Wegner, Sweden
Mai Ginge Jensen, Denmark
Jenny Wegner, Sweden
Misaki Mukotani, Japan
Anna Andersson, Sweden
Joline Persson-Planefors, Sweden
Ida Andersson, Sweden
Maxime de Rooij, Netherlands
Final standing men
Kim Bolleby, Sweden
Martin Larsen, Sweden
Tomas Käyhkö, Finland
William Svensson, Sweden
Carsten W. Hansen, Denmark
Arnar D. Jónsson, Iceland
Niko Oksanen, Finland
Jesper Agerbo, Denmark.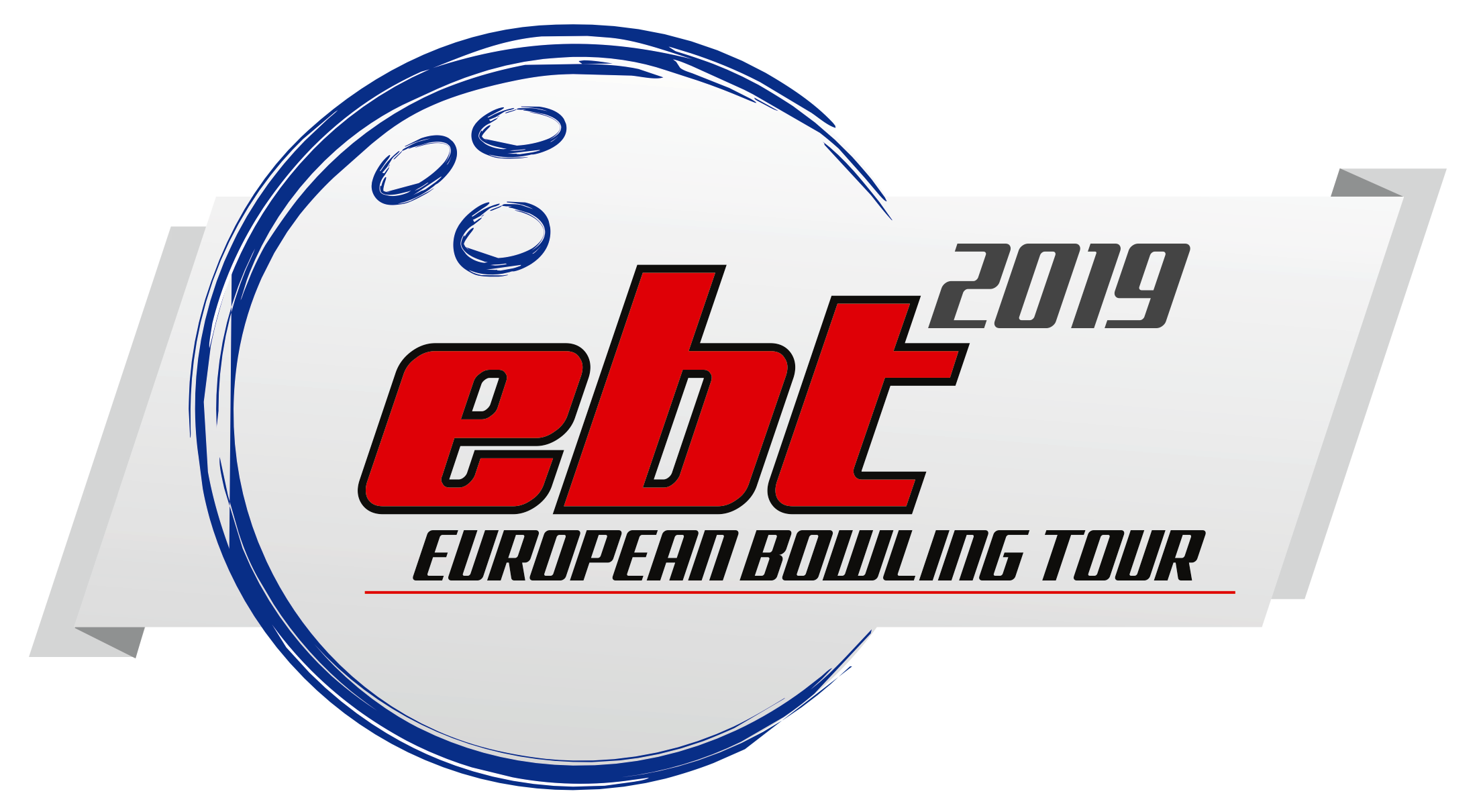 The EBT Masters 2020 – which is the final of the EBT 2019 will be held in Lövvang Bowling Center, Aalborg, Denmark on the 26 May 2022
The EBT Masters 2020 was supposed to be held in San Marino in July 2020 but had to be postponed, and we hope that we can finalise this in Aalborg, Denmark on 26 May 2022.
The athletes battling out for the price of 9.000 EUR per gender are:
Women's division:
Anna Andersson, Sweden
Jenny Wegner, Sweden
Mai Ginge Jensen, Denmark
Misaki Mukotani, Japan
Cherie Tan, Singapore
Bernice Lim, Singapore
Cajsa Wegner, Sweden
Ida Andersson, Sweden
Men's Division:
Arnar Davíð Jónsson, Iceland
Adam Andersson, Sweden
Kim Bolleby, Thailand
Carsten W. Hansen, Denmark
Tomas Käyhkö, Finland.
Martin Larsen, Sweden
William Svensson, Sweden
Niko Oksanen, Finland.
Further info to follow here
Announcement of the Gender Equality Commission from EBF
On the proposal of the EBF President Mr. Addie Ophelders, the EBF Presidium in October 2021 decided to establish the Gender Equality Commission (GEC).
The task of the GEC is to create a strategy on how to increase the number of women in bowling's management, coaching and participation structures.
The GEC wants to include 1-2 men as members as well, since gender equality concerns all people in bowling and different genders need to work in unity to change the current unequal conditions for women. The men will initially be invited as observers to the GEC.
GEC has asked EBF President to send a questionnaire  to all member federations to collect detailed statistics about number of women working on managerial positions within national federations to evaluate the current status of women's involvement.
Two ideas were already discussed:
To start drafting the policy, which would enable the electability of women to EBF and national federation management boards,we also must find the means and develop a sustainable action plan on how to empower women to run for executive positions. Points a) and b) are to support this idea:

EU Gender Equality in Sport Recommendations and Action Plan (2022) suggests Quota provisions concerning women's representation in decision making positions and will be published soon.
we will try to organise a half an hour lecture about the GEC tasks and focuses – the goal is to find a representative from one international sport organisation for the next meeting which will be held on June 16, 2022.
Dear Presidents, dear friends,
If I tell you that we are living in a world which is in turmoil, I am not saying something new. We are all living in a shock of what had happened to our friends in Ukraine. I have written an email to the President of the Ukrainian federation.
The email is as follows:
————————————
Dear Mr. President,

Let me start in saying that the Presidium of EBF as well as most (if not all) member federations of EBF are shocked by the recent actions.

Let me assure you, Mr. President, that EBF will strictly follow the recommendations of the IOC. Russian and Belorussian athletes and officials will be banned from participating in International (EBF) competitions.

Unfortunately, we cannot do enough to help you, your beloved and the people of your Country. We wish you all a lot of courage and strength.

On behalf of my presidium
Addie Ophelders
President
European Bowling Federation
————————————

As you know the IOC and GAISF have sent a recommendation to all International Sport Federations (including IBF) that athletes and officials from Russia and Belarus should be stopped from participating in international competitions. IBF and EBF follow that recommendation. 
As you know, in our Presidium we have a colleague and friend Sergey Lisitsyn from Russia. Sergey was appointed by me as Championships Director for the EMC in June in Helsinki and for the EYC in September in Wittelsheim, France. Sergey has asked me to replace him for both championships; I respect his wish and he will be replaced.
I sincerely hope that this heart-breaking situation will end soon and that we can continue bowling together with all our friends.
Regards
Addie Ophelders
President
New dates for the European Women Championships 2022 have been set as 10-21 August 2022 in Lövvang Bowling Center, Aalborg, Denmark.
All previously registered federations have to re-submit forms B – E;  this can only be done in a couple of days as the Host has to set forms to zero first, at same time then the Host will also publish new deadlines as needed.
Federations that were not already registered to participate but can now register due to new dates are better for them will be able to register Form A until the set deadline.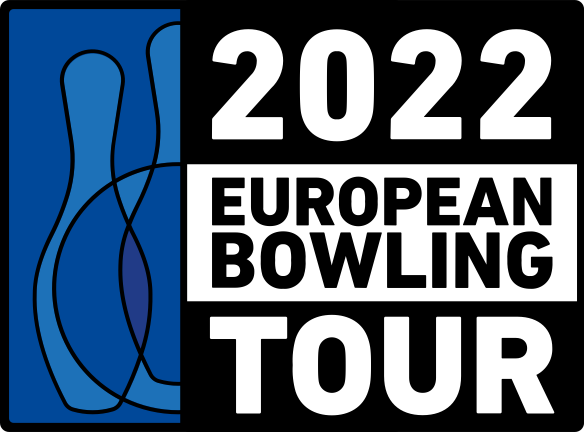 The Brunswick Ballmaster Open 2022 was conducted in the famous Tali Bowling, Helsinki for the 52nd time during 6-16 January 2022 – number of entries were less than usual completely due to Covid-19 situation.   Total of 513 entries by 334 athletes (where of 53 women) bowled during the week.
After the 2 round robin groups in final step 3 then the following 4 athletes were playing for the gold…
Group A: Pontus Andersson, Sweden and Thomas Kayhko, Finland.
Group B: Nicola Pongolini, Italy and Sanna Oksanen, Finland.
First up were Nicola Pongolini (IBF WC bronze medallist singles) and Thomas Kayhko (IBF WV silver medallist singles) This time Nicola Pongolini made the best of it and won 219 vs 214
Second semi-final match was then Pontus Andersson, Sweden against Sanna Oksanen, Finland, in this match then Pontus Andersson won 205 vs 189
In the final, between Pontus Andersson and Nicola Pongolini then that game was exciting until the 10th frame – but then Nicola Pngolini did better and won 189 vs 168.
This was the second EBT title by Nicola Pongolini.
The highest woman was of course Sanna Oksanen.
As the first tournament on the EBT 2022 (AIK Intl) was cancelled due to Covid-19 then this is the first tournament in the ranking for EBT2022, next tournament (Valcke Bronzen Schietspoel) has also been cancelled, so there is no tournament coming up during the next 2 moths or so.
Full ranking for men and women can be seen here.
New dates have been set for the European Mens Championships 2022, Helsinki Finland.
The Hosts of EMC2022, and EBF agrees with the decision, to set new dates for the postponed EMC2022 as 1 – 12 June 2022 in Helsinki, Finland.
Here we go again….
The Hosts of EMC2022 and EWC2022, and EBF agrees with the decision, have decided to postpone the European Men Championships which should be held in Helsinki, Finland 19-30 January 2022 and the European Women Championships which was planned to be held in Aalborg, Denmark 9-20 February 2021
This postponement comes due to the status of COVID-19 in both Host countries and many travel restrictions in place.
The Hosts and EBF are working hard to find alternative dates, and hopefully we can inform those dates as soon as possible.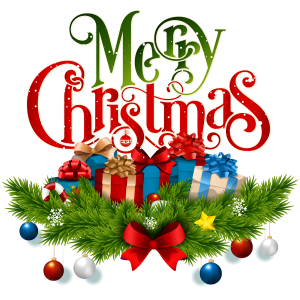 Dear friends,
Also this COVID year is coming to an end. It has been a year where we as ETBF have been trying to start bowling again in Europe. Since January 2020 (ESC in Vienna) we had not done any championship or tournament.
The EYC 2021 in Tilburg and the ECC 2021 in Chania, Crete were a success. During our recent Congress we have taken new steps: the logo has changed and the medals for our winners as well.
The prospects for 2022 do not look very good, but we are still optimistic that the EMC and the EWC, respectively in Helsinki and Aalborg can be bowled as scheduled.
On behalf of my presidium, including our TD Chris Hillman and IT delegate Kim Andersen, I would like to wish you and your beloved a peaceful Christmas and we hope that 2022 will bring you and your beloved lots of love, health and a successful bowling season.
Regards
Addie Ophelders
President
European Bowling Federation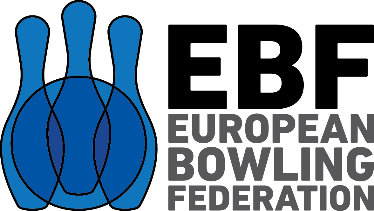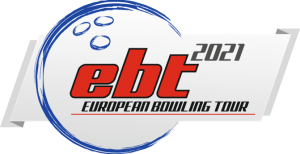 The Leandersson Christmas Tournament 2021 was conducted in Mora Parken Bowling, Sweden, during 11 to 19 October 2021 – a total of 329 entries by 145 athletes (where of 17 women) bowled during the week.
After 3 finalsteps then top 4 played 3 more carousel games from scratch, and each time one athlete dropped out – results for top  as follows:
1st to drop out: Filip Wilhelmsson, Sweden,
2nd to drop out: Carl Eklund, Sweden,
3rd to drop out: Oliver Dahlgren, Sweden
Winner:  Pontus Andersson, Sweden
This was the 3rd win on the European Bowling Tour for Pontus Andersson, Sweden, first since 2018.  Higest ranked woman was Nora Johansson, Sweden, for the first time.
For the Woman Ranking then there was no change on the top.
For the Men ranking then there was also no change on the top, and due to this then the winners of the EBT tour for combined 2020-2021 are Joline Persson Planefors on the womans side and William Svensson on the man side.½