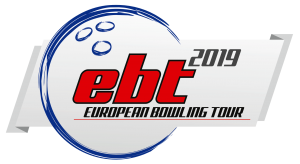 One of the classic tournaments in European Bowling Tour, The Hammer Bronzen Schietspoel Tournament was conducted on 24.02.-3.03.2019 in Tilburg, The Netherlands.
A total of 210 athletes, which was 163 men and 47 women made their way to Tilburg to compete for the 40 spots in the final steps in the tournament.
The format included a field of 40 athletes advancing into the final steps, of which 36 played 6 games starting from scratch, were after the remaining part of the format included pools of 4 athletes, each playing two games; 4 pools in step 2, 2 pools in step 3 and finally 1 pool of 4 players in the last step of the final.
The final pool of 4 athletes ended as follows:
Hadley Morgan, England        447 (233+214)
Anna Andersson, Sweden       442 (212+214)
Arnar David Jonsson, Iceland  437 (245+192)
Jenny Wegner, Sweden           372 (156+200)
Cherie Tan from Singapore is leading the women's division of the tour with 350 points in front of two of her fellow countrywomen, Bernice Lim at position 2 with 285 points and Anna Anderson from Sweden now at position 3 with 263 points.
Jesse Kallio from Finland is leading the men's division of the tour with 238 points in front of Kim Bolleby from Thailand at position 2 with 234 points and Hadley from England at position 3 with 220 points.
Click here to see the ranking in the Women's Division
Click here to see the ranking in the Men's Division