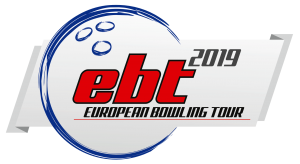 One of the well-known tournaments in the European Bowling Tour, The Brunswick Madrid Challenge was conducted on 29 June to 7 July 2019.
The final were a Swedish battle between the hottest young bowler in Europe today, William Svensson, just coming with load of medals from the EMC in Munich few weeks earlier, and his fellow teammate Adam Andersson, in short then this was the moment for Adam, and he won the nail-biting final 214 vs 207.  His first EBT title.  In third and fourth place were Kyle Troup from USA and Siti Safiyah Amirah from Malaysia.
For Madrid, this was a record breaking tournament, with 183 athletes in total – thereof 42 women, and total of 581 entries/re-entries.
Cherie Tan from Singapore is leading the women's division of the tour with 475 points in front of her fellow countrywoman, Bernice Lim at position 2 with 400 points and Anna Andersson, Sweden at position 3 with 358 points.
Adam Andersson from Sweden is leading the men's division of the tour with 388 points in front of Arnar David Jonsson from Iceland at position 2 with 338 points and Carsten Warming Hansen from Denmark at position 3 with 281 points.
Click here to see the ranking in the Women's Division
Click here to see the ranking in the Men's Division