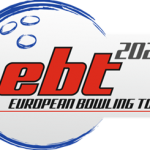 The 4th Brunswick Open 2021, was conducted in Crystal Bowling, Wittelsheim, France during 28 September to 3 October 2021;a total of 422 entries by 170 athletes (where of 32 women) bowled during the week.
After three finalsteps and 8 person elimination round then 4 athletes competed in the semifinals and finals in the elimination round, total score over 2 games.  Results as follows:
Semifinals:
Arnar Jónsson, ICE 483 vs Jesse Kallio, FIN 440
Carl Eklund, SWE 468 vs Mats Maggi, BEL 450
Final:
Carl Eklund, SWE 502 vs Arnar Jónsson, ICE 458
This was the first win on the European Bowling Tour for the young Carl Eklund, who is still only 15 years old, we will see more of him in the coming years.
Highest ranked woman became Roosa Lunden, Finland.
For the Woman Ranking then there was no change on the top.
For the Men Ranking then there was no change either on the top and we will now head to Norway for the Norwegian Open.