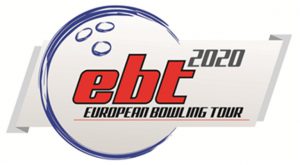 We are live again…!  No EBT tournament has been since February 2020 and finally it has started….
The Brunswick Ballmaster Open 2021, was conducted in Tali, Helsinki, Finland during 14-22 August 2021;a total of 711 entries by 334 athletes (where of 58 women) bowled during the week.
After two steps of 8 person round robins then we 4 athletes compete in the semifinals and finals live on Finnish National TV.  Results as follows:
Semifinals:
Samu Valaranta; FIN 210 vs Jesper Svensson, SWE 207
Lukas Jelinek, CZE 192 vs William Svenson SWE 185
Final:
Samu Valaranta, FIN 215 VS : Lukas Jelinek, CZE 204
This was the first win for Samu Valaranta, Finland on the European Bowling Tour.
Highest ranked woman became Joline Person-Planefors, Sweden.
After the Brunswick Ballmaster Open 2021 we have combined the EBT 2020 + EBT 2021 Ranking points and there are some changes on the leader board…
For the Woman Ranking then Joline Person Planefors just increased the lead, but the other that were in top 5 were not partizipating in Helsinki.
For the Men Ranking then William Svensson From Sweden has taken over the lead and followed by former leader Christopher Sloan from Ireland and Teemu Putkisto, Finland is third.