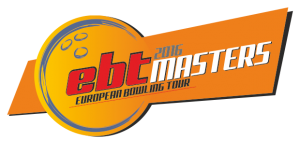 Jari Ratia from Finland will replace Carsten W. Hansen from Denmark in the EBT Masters 2018. Carsten W. Hansen withdrew from the EBT Masters 2018 yesterday, on 16 April.
The EBT Masters 2018 will be conducted in Dolfijn | The Plays To Be in Tilburg, The Netherlands on 23 April 2018; following the conclusion of the Hammer Bronzen Schietspoel Tournament 2018, which will be conducted on 15-22 April 2018 in the same centre.
The 8 highest ranked women and the 8 highest ranked men, by the conclusion of the European Bowling Tour 2017, are qualified for participation in the EBT Masters 2018. In cases of excuses, the next on the ranking lists are called.
The 8 athletes, competing in the women's division, are as follows:
Position 1:    Jenny Wegner, Sweden
Position 2:    Ida Andersson, Sweden
Position 3:    Cajsa Wegner, Sweden
Position 5:    Maxime de Rooij, The Netherlands
Position 6:    Sanna Pasanen, Finland
Position 8:    Alida Molander, Sweden
Position 9:    Joline Persson-Planefors, Sweden
Position 12:  Vanessa Timter, Germany
The 8 athletes, competing in the men's division, are as follows:
Position 2:    Pontus Andersson, Sweden
Position 5:    Francois Louw, South Africa
Position 8:    Richard Teece, England
Position 9:    Markus Jansson, Sweden
Position 12:  Daniel Fransson, Sweden
Position 13:  Christopher Sloan, Ireland
Position 14:  Cameron Weier, USA
Position 15:  Jari Ratia, Finland