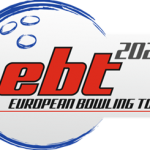 The Norwegian Open 2021 by Brunswick, was conducted in Hönefoss bowlingsenter, Norway, during 8 to 17 October 2021;a total of 493 entries by 186 athletes (where of 38 women) bowled during the week.
After four finalsteps then top 8 played 3 more games carrying the scores forward from final step 4; the final only decided in the last game as only Norwegian in the group managed to cling the title.  Results for top 3 as follows:
Glenn Morten Pedersen, Norway         1390
Jord van Weeren, Netherlands            1361
Peter Hellström, Sweden                   1350
This was the first win on the European Bowling Tour for Glenn Morten Pedersen, highest ranked woman became Mika Guldbæk, Denmark.
For the Woman Ranking then there was no change on the top.
For the Men Ranking then there was little change, Arnar David Jonsson, Iceland managed to squeeze into the 3rd place…. Before small brake and only one tournament left on the tour; Leandersson Christmas Tournament in Sweden in December.